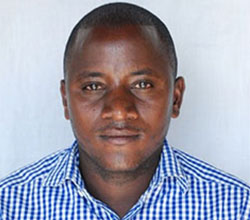 Richard NTAKIRUTIMANA,
Executive Director
Richard Ntakirutimana is a lawyer and human rights activist with extensive knowledge of Development policy and advocacy, conservation, Project Management, and Human rights. He serves as the Executive Director of the African Initiative for Mankind Progress Organization (AIMPO), an organisation whose focus on striving to advance the rights and interests of Batwa indigenous communities, currently known as Historically Marginalised People/HMP in Rwanda, an organisation he co-founded in 2012.

At AIMPO, Richard has had the privilege of championing the advancement of the rights of HMP, contributing to the reduction of poverty and promotion of hygiene in target beneficiaries. He holds a Master's degree in Development and Governance from the University of Antwerp (2021) and a Master's in Laws Human Rights and Democratization in Africa from the University of Pretoria, Centre for Human Rights. He was born in Uganda in a refugee Camp called Shugerezi-Gakiga in 1988. He is keen to research Batwa indigenous people in Central Africa and engage academia in this confronting subject of Indigenous people in Africa.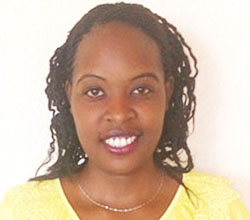 UWAJENEZA Delphine,
Deputy Director
Born in Rwanda, Delphine joins the African Initiative for Mankind Progress Organisation ( AIMPO) as Deputy Director effective 5 March 2016. In this role, she identifies and nurtures opportunities for affecting positive systematic change within communities and executing a program aligned with AIMPO's mission. She is a strong lady with innovative business creation ideas and entrepreneurship skills that play a role in supporting communities. She has also experience in advocacy work. She has a Bachelor's degree in Law from Kigali Independent University.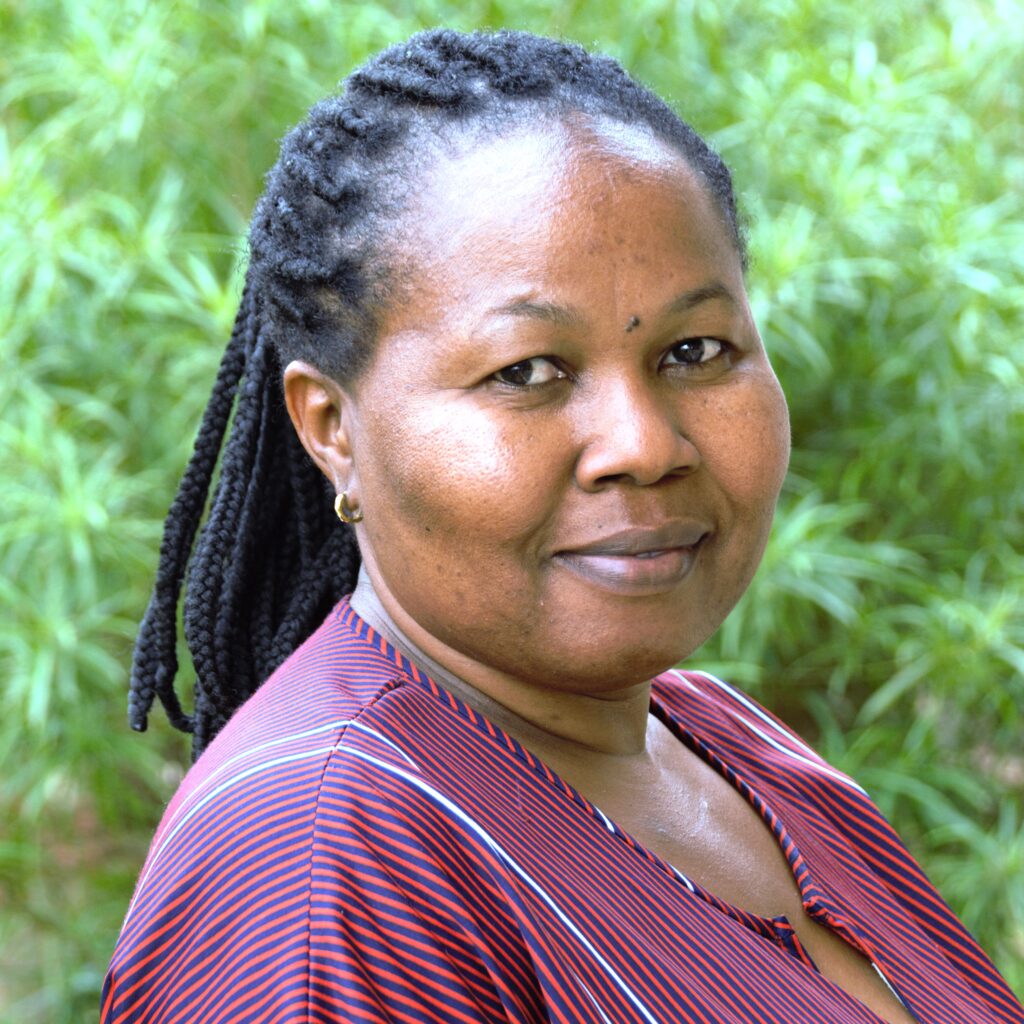 Alice Justine KABONESA,
Programs coordinator
Alice Justine Kabonesa is a qualified and dedicated professional with a diverse background in psychology, guidance and counselling, and human rights. Her extensive experience spans across various roles in local and international non-governmental organizations, as well as a consultancy firm. With a strong commitment to community development. Alice's expertise extends to monitoring, where she has contributed significantly to the assessment of strategic plans and projects for organizations such as UWESO, Vision Fund Uganda, JLOS, and UPMB., Her roles in community development, psychosocial support, and leadership positions underscore her commitment to making a positive impact on vulnerable communities.

She has a proven track record as a team leader and community development officer in Child Fund International, Kampala Area, where she provided essential oversight, support to staff and volunteers, and ensured proper administration and public relations. As an Associate Consultant with Business Synergies, her responsibilities included exploring the relevance and efficiency of strategic plans for various organizations, demonstrating her versatility and analytical skills.

With a solid educational foundation, including a Bachelor's in psychology and a diploma in guidance and counselling of Kyambogo University Kampala, pairs with professional certifications from reputable institutions::-A certificate in proposal writing, fundraising and resource mobilisation of Uganda Management Institute, A certificate in Human Rights-Based Foundation Approaches and A certificate in Democratic Governance Work from The Network University of Amsterdam, Netherlands. A certificate as Facilitator for Behavior Change Communication (BCC), MAPLAY, A certificate In Early Child Hood care and Development, and A certificate psychosocial support and methodologies from Path Finder International She is well-equipped to contribute to inclusive development. Her commitment to advocacy is further highlighted by her volunteer role as the Team Leader for SHYNEA Uganda, where she worked with the team to oversee, develop and implement a strategic programme in support of individuals with Spina Bifida and Hydrocephalus.

Currently She works with African Initiative for Mankind Progress Organisation AIMPO as a Programmes Coordinator: As the Programs Coordinator at AIMPO, she is tasked with fronting the organisation's resource mobilization efforts and fundraising campaigns, to support various programs. Her role extends to capacity-building initiatives, overseeing project implementation, offering counselling services to affected families, and cultivating partnerships with stakeholders. Alice actively engages in advocacy for the rights of Historically Marginalized People, Alice's professional journey is characterized by a strong sense of responsibility, effective communication, and a passion for creating positive change. Her diverse skill set, including expertise in proposal writing, resource mobilization, and program coordination, positions her as a dynamic and capable professional in the field of community development and humanitarian work.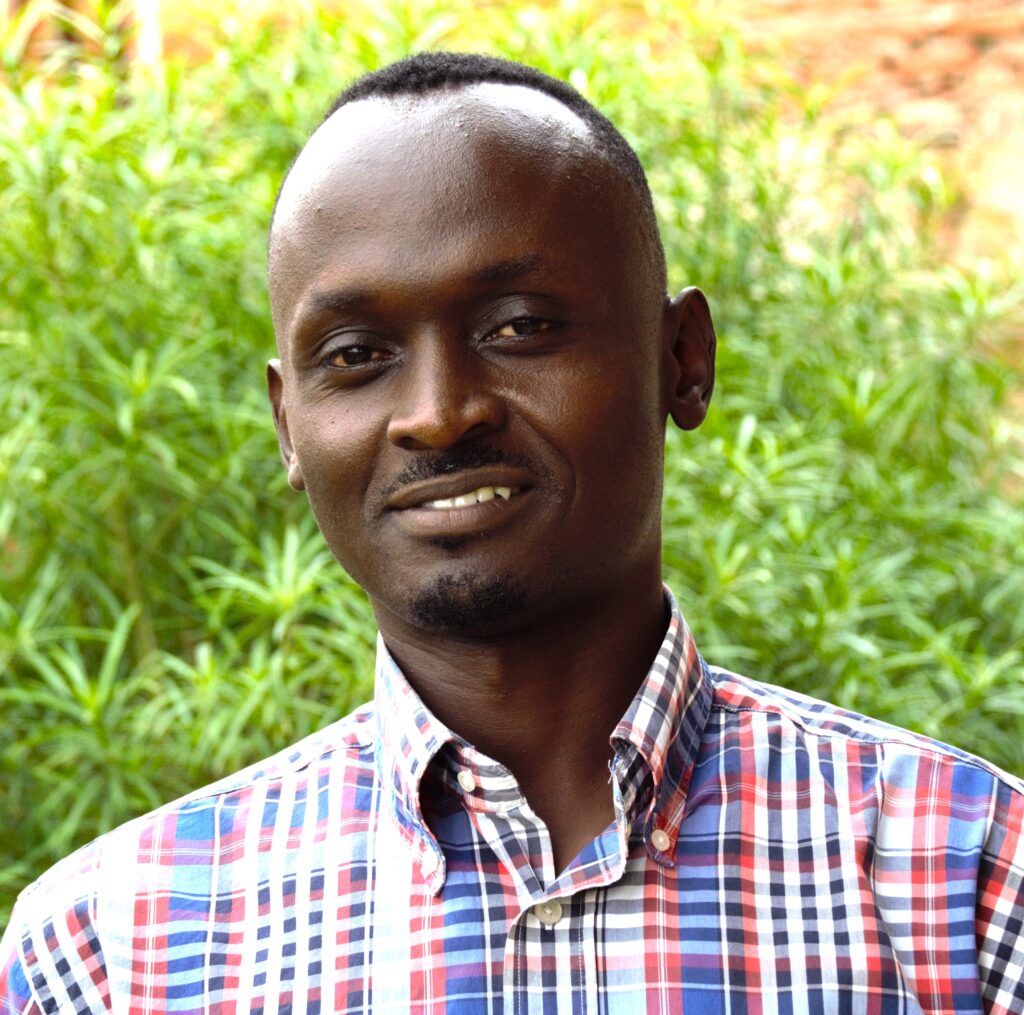 RUGUMIRE Leonard,
Accountant
As a dedicated and detailed-oriented Accounting professional ,Leonard Rugumire has been meeting the accounting needs of private and non gouvermental organization for the past 7 years Leonard Rugumire,holds A bachelor's degree of Economics and business studies Specialised in Accounting where his major research interest area was importance of microfanance institutions in development of their customers.

He is currently works as an Accountant of African initiative for mankind progress organization (AIMPO) handeling large volume financial services of organization he specializes in preparing the organizational budget according to the program requirements and staffing numbers and manage the various general funds, the operating funds ,and ,the discretionary spending accounts to budget and analysis, As wel as analyzing financial option throughs careful risk and benefit option.with his careful Analytical mind as wel as careful computational skills .he is able to perfom precise auditing tasks ensuring that financial transaction are accurately represented.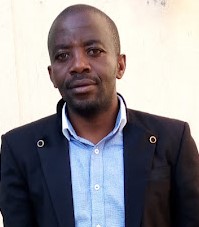 NDAGIJIMANA
Jean Pierre,

Project officer
Jean Pierre Ndagijimana is a Senior Economist, Researcher and Consultant in Rwanda and in Region who holds Bachelors' degree in Economics from the University of Rwanda. He has expertise in research, consultancies and working with NGOs since 2013.

I performed different analytical works characterized by research and analysis, program planning, project monitoring, and evaluation and advisory services in non-governmental organizations. Presently I'm working in African Initiative for Mankind progress Organization in project writing, analysis and reporting. My field of interests and expert knowledge span from M(a)icro-econometric modelling, Social Sectors (Education, Health, WASH, Nutrition, protection) Financing, housing and energy, Access to Finance, economic development, Public Finance and Social Policy (protection).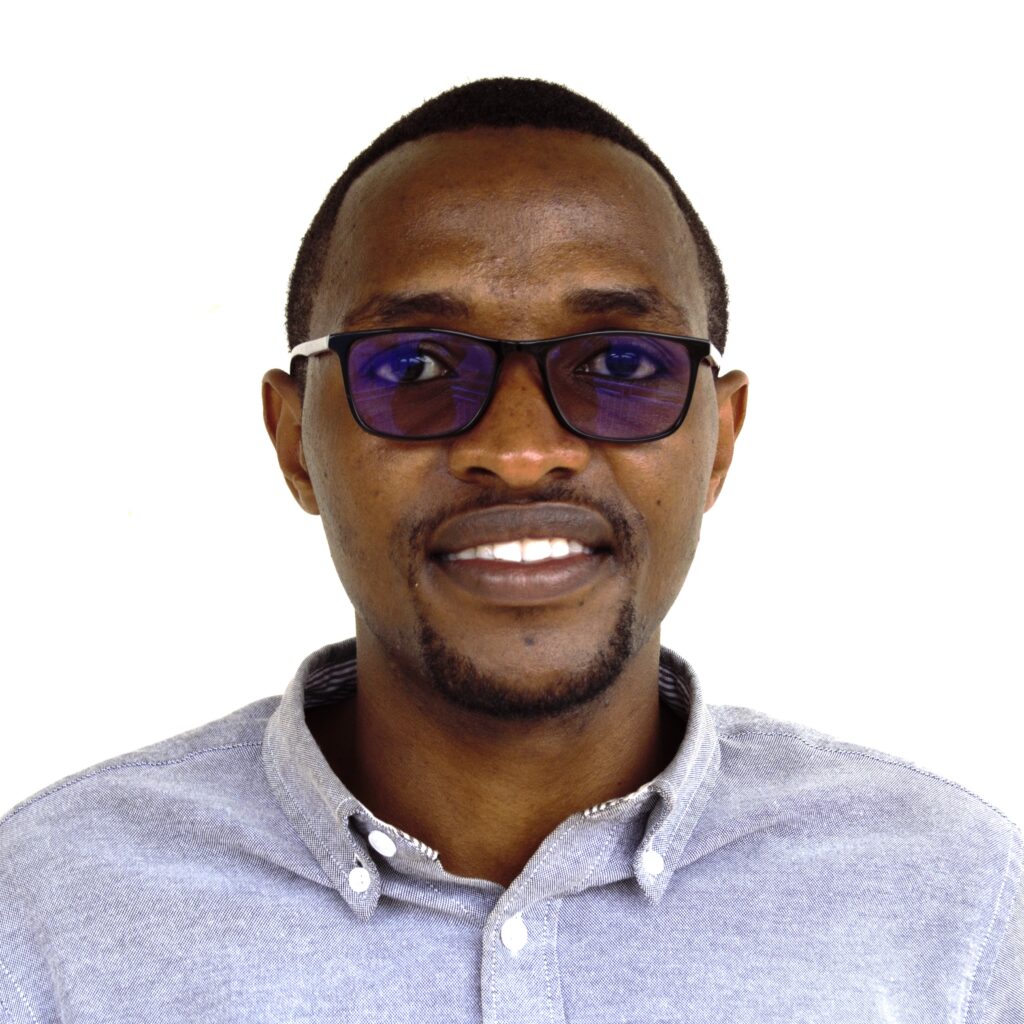 BIDANDI Elias,
Assistant Administrator
Elías Bidandi is an experienced professional with strong administrative skills and a profound passion for human rights advocacy. Currently, he serves as an Assistant Administrator at the African Initiative for Mankind Progress Organization (AIMPO). He obtained a bachelor's degree in Information Technology from the University of Kigali in 2021.

From April 2022 to July 2023, I had the privilege of serving as the Operations Manager at Intouch Communications Ltd. During my tenure, I had the opportunity to acquire a wealth of administrative skills and valuable experience.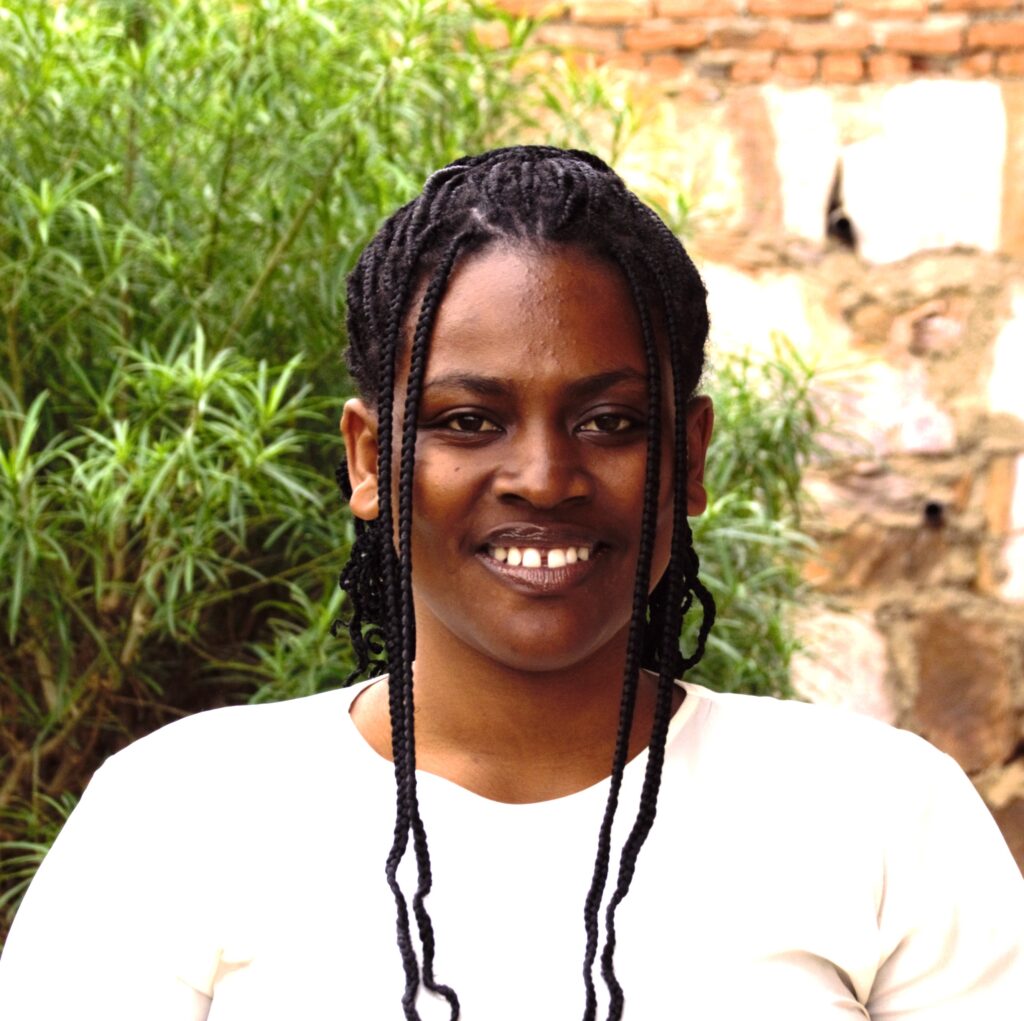 UWIMBABAZI Christine,
Assistant Administrator
Christine Uwimbabazi, a diligent and accomplished Finance graduate with honors from the College of Business and Economics (CBE) at the University of Rwanda, is driven by a strong desire to bring about significant change in the lives of those less fortunate.

With a solid financial background, Christine began her career in the NGO sector as an Administrative Officer, quickly taking on financial responsibilities. Her expertise in financial management and budget formulation has made her an indispensable resource in project development.

Currently serving as an Administrative Assistant at the African Initiative For Mankind Progress Organization (AIMPO), Christine has found her passion as a Human Rights Advocate. AIMPO's mission to champion the rights of historically marginalized people deeply resonates with her values. She tirelessly works to ensure equal opportunities and justice for all.

Driven by a genuine love for serving those in need, Christine's experiences have honed her skills in project development, financial management, and administrative excellence As an advocate for human rights, Christine is determined to empower communities and create a world where justice prevails. Her dedication to positive change and unwavering commitment make her a remarkable force for good. &nbsp Join Christine in her mission to make the world a better place, one act of advocacy at a time.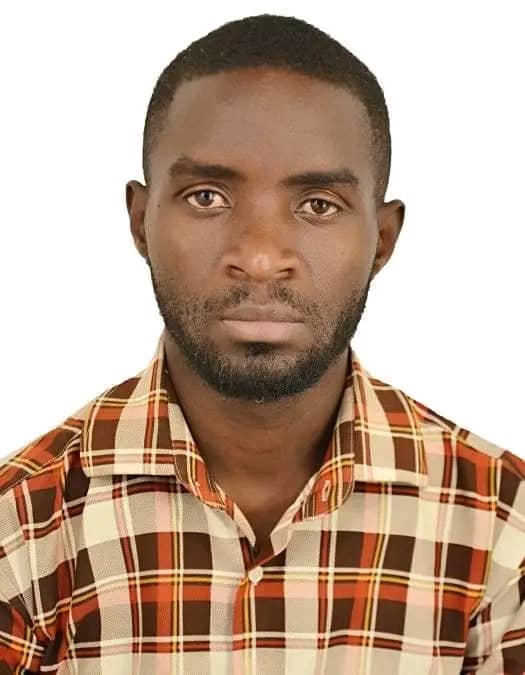 UWIRINGIYIMANA William
Education and Sports Specialist
UWIRINGIYIMANA William is an Education and Sports Specialist with extensive experience in teaching and in psychological development, language, cognitive, physical and social- emotional development of children from birth to 18 years old. In January 2013, he became a basketball coach in the Ministry of Local Government where he trained the employees of that Ministry for a whole year.

In January 2014, he changed his role to Deputy Head teacher in charge of studies of a Secondary school until 2018. His role was to supervise the activities of teaching and learning; support teachers to acquire and look after teaching materials; to ensure the interim in the absence of the school Headmaster and to prepare professional education training of the teachers. At that time as a Deputy Head teacher in charge of studies, he attended various trainings about teaching and learning (Learner centred approaches), School based in-service trainings (SBI), Building learning foundations trainings (BLF). He also attended the Two-year courses of Bible college curriculum in Victory College International and Send me International, Inc. Tulsa, Oklahoma USA

He is currently a principal teacher at AIMPO Community Montessori Preschool (ACMP) that fosters children from vulnerable families. It is a preschool established by African Initiative for mankind progress organization (AIMPO) in 2022. He is a Bachelor's Degree holder in science with education with Specification in Sports with Education, awarded in November 29th, 2012 from former Kigali Institute of Education (KIE). He is born in October 10th, 1987 in Northern province of Rwanda and he is committed to work with vulnerable children. Among his wishes and goals, he wants to see every child, especially vulnerable children, receive quality education so that they can have a bright life for themselves and their families.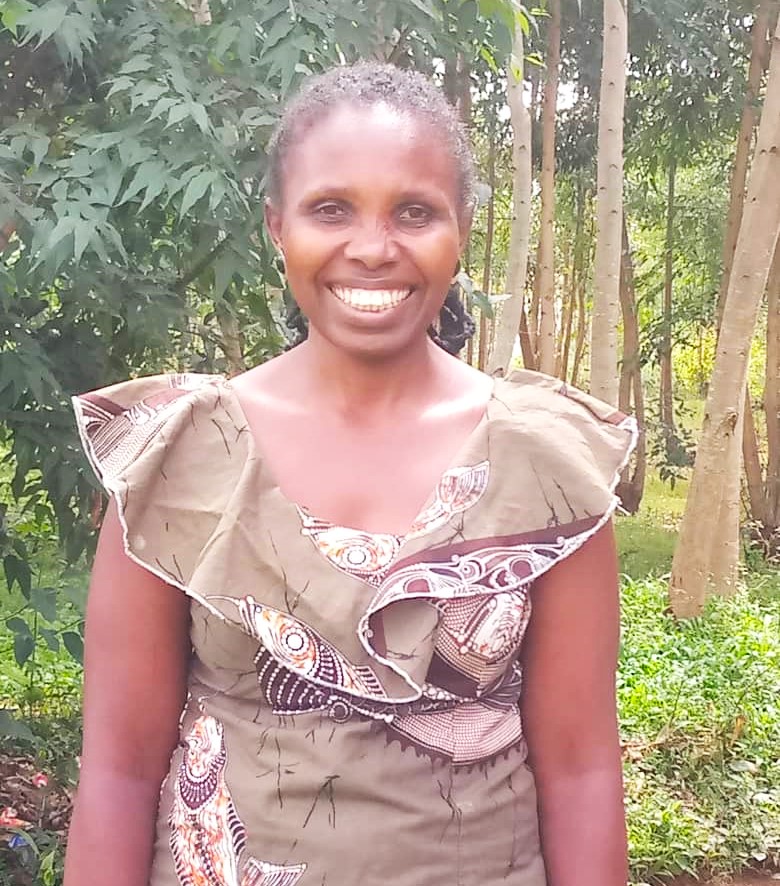 MUKANDEMEZO Liliane
program manager of the Health and Hygiene Program
Liliane Mukandemezo is public health and Teacher professional. She has 7 years working experience in education and 10 years in Health, Education and Livelihood in FH Rwanda organization. She worked as teacher in Murambo primary school and Group scolaire Kamabuye located in Bugesera district.

Liliane had a lot of significant experiences in food or the hungry where she served in different positions. She serves as Community level staff her major responsibilities were assist target communities/populations to optimize their use of knowledge and resources available to them in order to improve the well being of their families, organized the formation of groups (saving and cascade), assist target communities develop their capacity and facilitate the information and maintain the working relationship with registered children and sponsors. She performed different analytical works in Food for the Hungry where she became Sponsorship facilitator in order to maintain sponsor child communication by giving timely replies after translation in their respective language and report all cases of child abuse to the supervisor as soon as it known

After that she were became Multisector facilitator were contributing in community mobilization, poverty reduction among communities, Behaviour change, promote Hygiene and Sanitation best practices, facilitate communities to organize themselves to participate in project decision making and implementation strengthen WASH service trough target group trainings and modern faming. Currently she served as Teacher in Aimpo community Montessori preschool established by African initiative for Mankind progress organization and presently Liliane works as social worker in African initiative for Mankind progress organization. She obtains Bachelor degree in Public health and Human Nutrition from Catholic University of Rwanda (CUR) by August 2021. Liliane is passion and expert in Community mobilization and working towards sustainable development with Vulnerable people and partners to develop innovative and long – lasting solutions problem in the community.