The African Initiative for Mankind Progress Organization (AIMPO), formerly known as the African Indigenous Minorities Peoples' Organization, was established in 2001 by Historically Marginalized People (HMP), formerly known as Indigenous Batwa. AIMPO is a community-centered, grassroots organization in Rwanda that seeks to protect and promote the rights, welfare, and development of the Historically Marginalized People.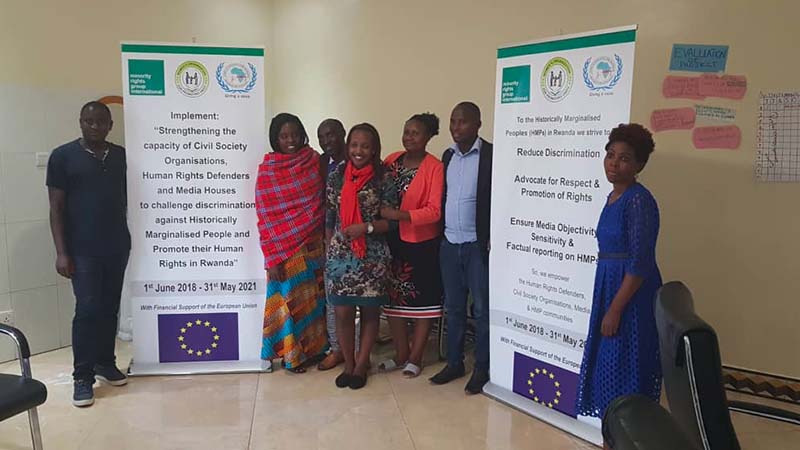 1. To promote the individual and collective rights of Historically Marginalized People

2. To facilitate sustainable development in Historically Marginalized People communities

3. To accelerate the social, political and economic integration of historically Marginalized People into Rwandan society
To advance the cause and integration of Historically Marginalized People in a society in which all citizens should be equal by aiming to reduce economic, political, and social discrimination.
AIMPO has a Board of Administrative Council, which is elected for a renewable five-year term. It holds all administrative and management powers. The Board of Directors consists of President, Vice President, Treasurer and two Advisors.

The President of the Administrative Council is the Legal Representative of the organization and holds the power to initiate and negotiate any agreement for the organization. The Board of Administrative Council meets once quarterly, but may meet more often in extraordinary situations or whenever the organization requires.

It has the power to nominate the Executive Director. In addition, it also has the competency to present General Assembly, to adopt laws and internal regulations, to replace and establish Signatories and to recruit Agents.
Leadership And Management
AIMPO is managed by the Executive Board, which is headed by the Executive Director and supported by Operational and Program Staff. The overall role of the Executive Board is to implement the decisions and recommendations of the General Assembly contained in the year plan. The Executive Board consists of the Executive Director, Deputy Director, Accountant, and Head of Program. AIMPO's Executive Board is committed to achieve equality and dedicated to improve the beneficiaries' situation.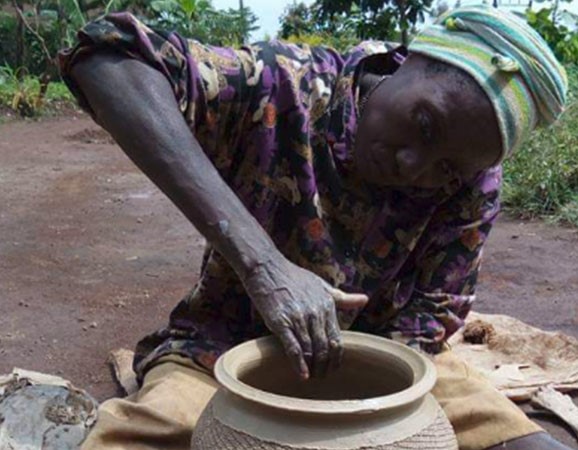 The Batwa (also known as Twa) are believed to be the original inhabitants of the Great Lakes of Central Africa. The equatorial forests were their homelands, providing them with sustenance, medicine, and sacred sites and rituals.

Over the course of several decades, the Batwa were gradually evicted from their traditional lands because of deforestation and conservation in the name of development. The remaining forest dwelling Batwa Volcano National Park, Gishwati Forest, and Nyungwe National Park were expelled from their lands as recently as 1994 without consultation, compensation, or adequate remuneration.

Today, with an estimated population of 25,000 to 30,000 people, Batwa face unique challenges related to socio – economic deprivation, high unemployment and underemployment.