AIMPO is a community-centered, grassroots organization in Rwanda that seeks to protect and promote the rights, welfare, and development of the Historically Marginalized People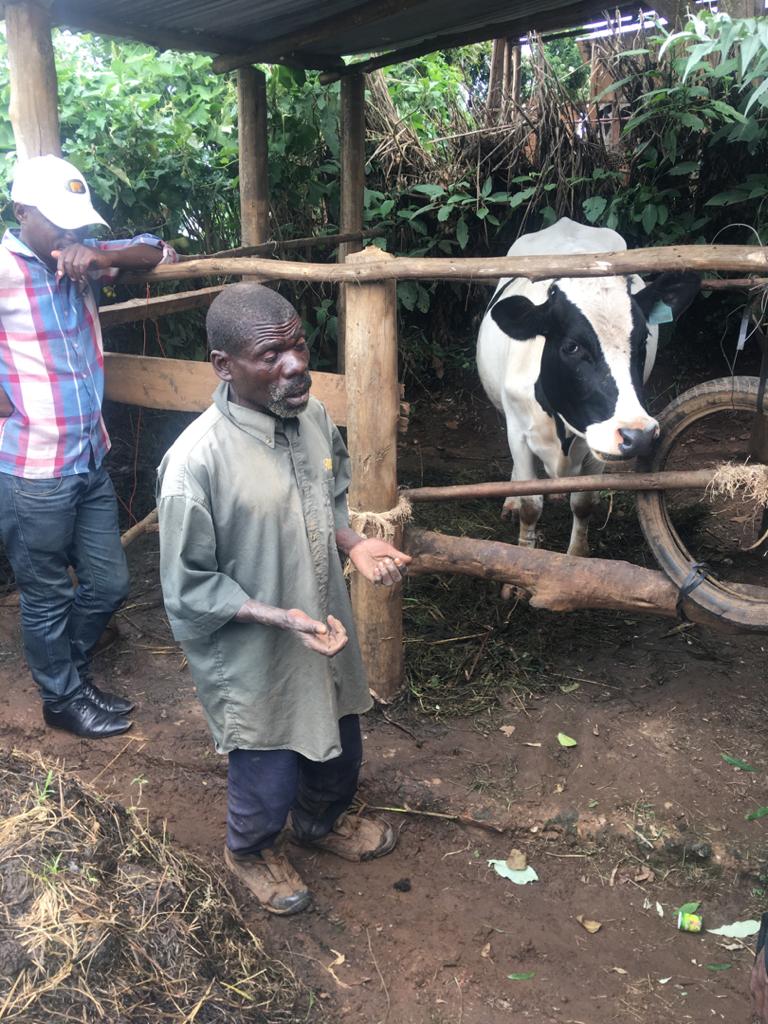 For over 20 years, we have worked alongside Indigenous Batwa communities in Rwanda to advocate for their rights and to improve their lives by reducing poverty and assisting them in becoming (economically) self-sufficient.
In this time, we have seen great improvements within the Batwa communities we work with as well as upholding the rights of the Indigenous communities. Some of the key victories AIMPO had the honour of being part of over the past decades are described below.

Community Mapping and the Establishment of an International Alliance of Indigenous People African Initiative for Mankind Progress Organization (AIMPO) has focused on creating a network of allies consisting of international and local Civil Society Organizations. In this way, we can collectively challenge the discrimination and marginalisation faced by the Historically Marginalized People (HMP) and promote their human rights in Rwanda. For example, AIMPO worked closely with the Minority Right Group International to conduct surveys on Batwa land rights in Rwanda (see document).

The survey has been fruitful to the advocacy for Batwa communities in Rwanda. For instance, about 200 Batwa families in Nyagare District Eastern Province have been given land for farming. Advocacy in partnership with international organization such as Forest People Programme (FPP), International Working Group for Indigenous Affairs (IWGIA) and Gorilla Organization (GO) resulted in the opportunity for Batwa children to receive scholarships from the Government of Rwanda to attend higher education. So far, about 40 Batwa students completed their university degrees in Rwanda. In these years, AIMPO has travelled to remote corners of Rwanda to seek out and meet with community leaders to create a map of their communities.

This has provided us with a clear picture of the physical landscape of Historically Marginalized communities. In addition, it has helped our team to understand the socio-economic background of the communities. Our team collaborated with members of the community to answer questions like "What unique resources does the community have access to ?" and "What Are the specific challenges that the community faces regardless of their historical background ?"

One of the main reasons for this community mapping is the uniqueness of the Batwa community. They face a unique set of challenges but their unique assets can be used to reduce their vulnerability to poverty and violence. This has helped AIMPO to build a long term strategy, guide our activities, work more effectively, and as such contribute to the improvement of their living conditions. As a result of community mapping in 2007, the European Union provided funding to AIMPO's project of training different Indigenous Batwa communities in Rwanda in agriculture, increasing literacy, and reducing Gender Based Violence (GBV). Forty (40) hectares of land was bought and given to the community of Musanze, Nyabihu and Burera and a training centre 17 agriculture cooperatives was built.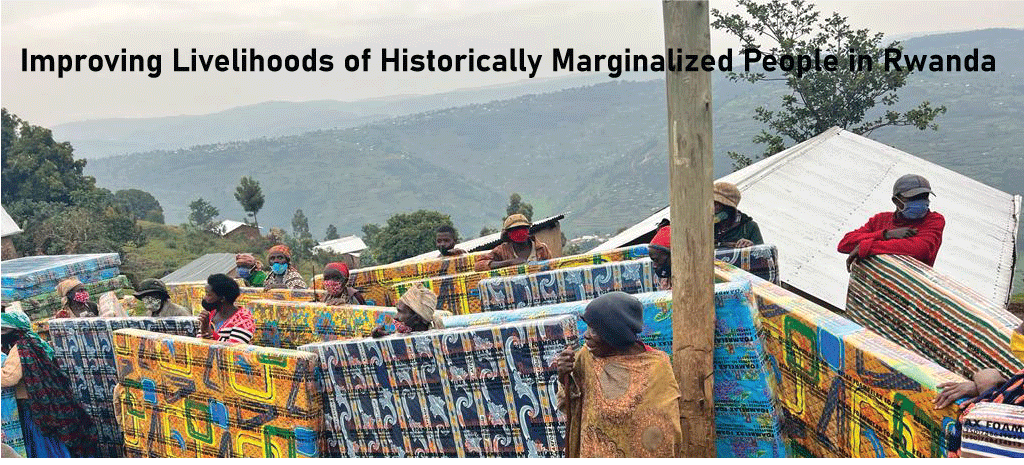 Livelihoods are typically secured through self-employment and micro or small businesses, rather than through waged employment.
AIMPO's Livelihood Programme supports Batwa households and their small enterprises by creating employment and increasing income, with special attention to women and youth. This is realised through different methods and strategies, including increasing access to resources (for example land and assets) and capacity building.

AIMPO's strategy is to design and implement interventions that foster the development of resilient livelihoods by focussing on the capabilities, assets and activities that the community needs. The development of market-based skills and the promotion of financial inclusion are major parts of this program as both are critical parts of creating sustainable livelihoods. Batwa communities have no access to financial institutions and instead depend on traditional pottery activities. Furthermore, they generally have a limited track record of running a business and face the additional challenge of having little to no savings to serve as collateral for a loan.
Financial Skills AIMPO has taught the community how to save as well as how do business. We have assisted the communities to form village savings and loan schemes to build financial skills and confidence as well as facilitate the progress to more formal financial services and increased financial credibility. Now, Indigenous community members can save at least 200 RWF ($0,20) per week. This has helped the community to become more financially independent and buy small goods they need. In addition, AIMPO has worked with Batwa women increase their knowledge of business and marketing skills. We also facilitate connections between women/youth and (local) businesses for employment, (vocational) training, and mentoring.
Providing Animals AIMPO provided agriculture trainings to Historically Marginalized Communities in our target areas. Over three hundred (300) goats, eighty (80) piglets, and ten (10) cows were given to the beneficiaries to improve their livelihoods. Providing these animals has contributed to fighting malnutrition among children and gravid mothers for example in the form of milk from cows. Also, crop production has increased because of the manure these animals produce.